Concept Statement of SPS Sea Port
String Technologies Unitsky Pty Ltd commissioned by Australian company SPS Ltd has developed a concept statement of SPS Sea Port (presented only non-confidential part of the document).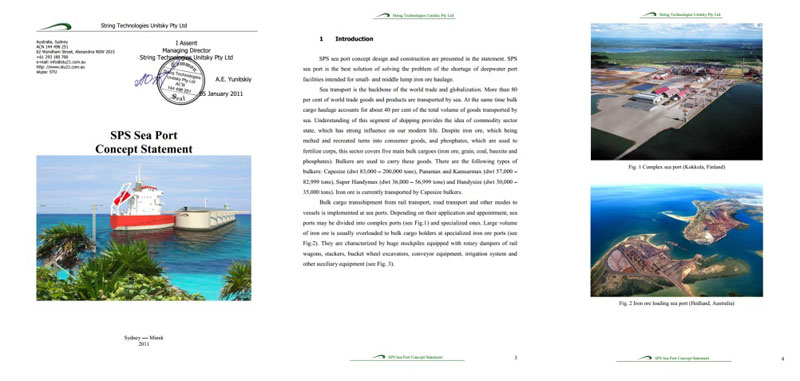 SPS sea port concept design and construction are presented in the statement. SPS sea port is the best solution of solving the problem of the shortage of deepwater port facilities intended for small- and middle lump iron ore haulage.