Express results from EcoFest-2018
EcoFest-2018 was held last weekend - an annual event gathering SkyWay transport supporters from all over the world. String transport developer SkyWay Technologies Co. accounts at EcoFest on the work done for the year and announces its plans for the future.
The central point of EcoFest is the speech by the General designer Anatoly Yunitskiy. This year he said that the development of the project was entering a new stage. One of the most technologically advanced countries in the world - the United Arab Emirates - has allocated land for testing SkyWay transport and its subsequent implementation. Dr. Yunitskiy noted that under the conditions of prevarication with land allocation for the test section of high-speed route in Belarus, the Company was forced to look for other options:
"Well, since the mountain does not want to go to Mohammed, Mohammed will go to it. "Our investors cannot wait for years. About six months ago I started looking for an opportunity to build a high-speed test complex in another country. Today I can reveal this country: it is the United Arab Emirates. We have received the support of this country's government."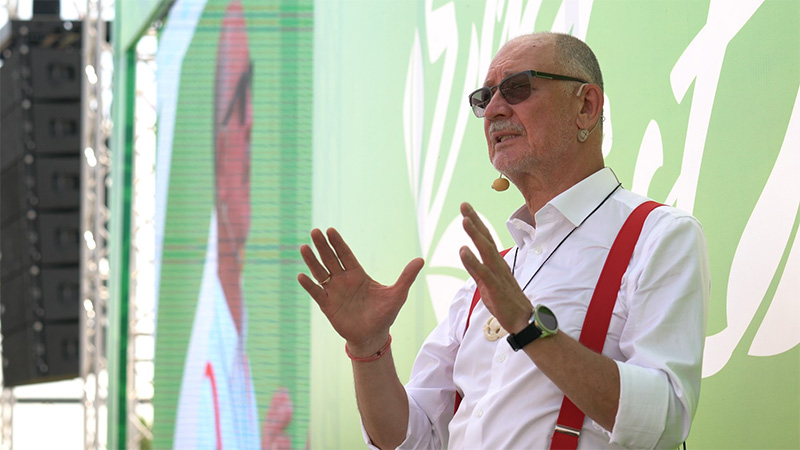 Anatoly Yunitskiy stressed that relations with the UAE have already passed over to the level of implementation. The country's leadership has allocated required resources to create test sites including those for a new project on prevacuum transport "Hyper-U":
"They have already demonstrated how they need SkyWay routes. They have allocated to us land of more than 50 hectares in total for two technological SkyWay sites - one site 2.5 km long for urban and cargo complexes, including that for transportation of sea containers weighing up to 35 tons, where we plan to reach speed of 150 km/h and the second site 25 km long, where we plan to reach speed of up to 600 km/h with an increase of the site length to 60 km, where we will build a Hyper-U prevacuum tube and get the speed of 1,250 km/h in the future."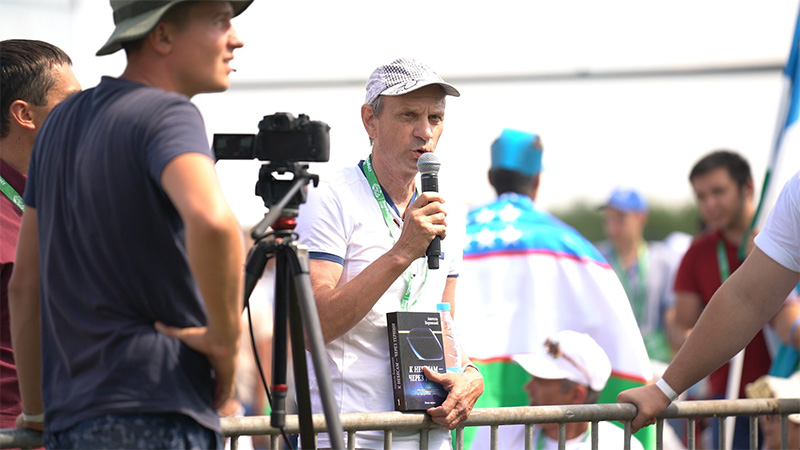 According to Anatoly Yunitskiy, the start of construction in the UAE is planned very soon:
"We begin construction in the Emirates in September. Everything is ready for this. These are our first target projects, the so-called "linked projects" - prototypes of transport/infrastructure complexes for state orders in tropical version."
Mr. Yunitskiy has also announced the development of the Company's blockchain platform. It is planned to manage SkyWay transport projects and support their development through it:
"We are now additionally creating a fundamentally new technological platform based on blockchain. This work is carried out jointly with partners from the United Arab Emirates. This world-scale platform will serve to build a safe and fault-tolerant system for managing all SkyWay technologies: Technoparks, target projects, rolling stock, infrastructure and the world-wide network Transnet to be created. We will also launch a new crypto currency with the help of our blockchain platform."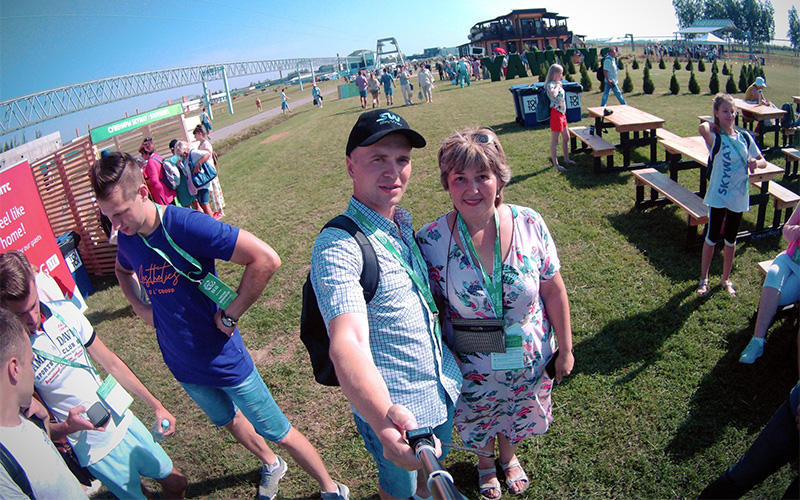 EcoFest is a large-scale event devoted to SkyWay transport technology. This year about 45 thousand people watched it - 5 thousand guests visited EcoTechnoPark personally, more than 40 thousand watched the event online. Operating samples of vehicles, various types of string infrastructure and other technological innovations related to the development of SkyWay transport were displayed on-site the demonstration and testing ground of SkyWay Technologies Co.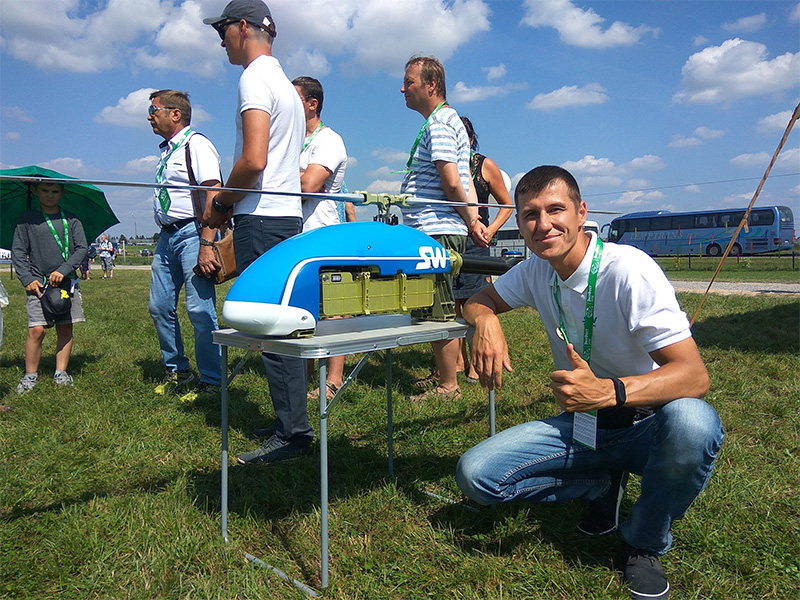 The main task of EcoFest is to demonstrate the possibilities for a harmonious neighborhood of technology and nature. SkyWay transport is being created as part of an innovative approach to passenger and cargo traffic, based on cost effectiveness, environmental friendliness and high efficiency. The use of proven technologies in combination with innovative developments provides SkyWay transport with a high level of safety and energy efficiency. In addition, the construction of SkyWay routes remains affordable due to low material intensity and light weight of the structure.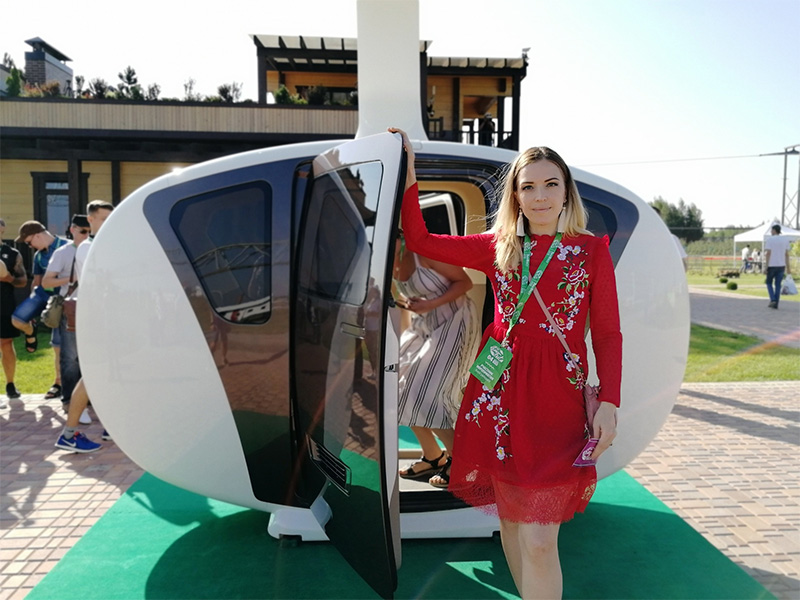 Link to online broadcast from EcoFest-2018: https://www.youtube.com/watch?v=BZmLConHykA.