New office in Minsk
SkyWay Technologies Co. is growing rapidly. The staff increased by about 350 more employees in 2018 only. In 2019, we faced the problem of lacking workplaces in two offices in 7-A Chebotaryova St. and 104-B Dzerzhinskogo Ave. As a result, new premises were rented in Dana business center.
The first to move over there were the employees of the Administration on intelligent systems (a news report about them under the heading "Our people in SkyWay" will be released soon). All the 4 departments of this Administration have already settled down on the upper floors of the business center. Space for other Administrations is also being prepared.
The new office is a combination of a classical office with rooms and an open space with large windows facing the National Library of Belarus. The concept of "open space", so popular today not only in the West, but also here, will be an excellent creative platform for the work and creativity of the Company's IT department. In the classical sense, an office of the open type is a space without walls, with the exception of executive offices.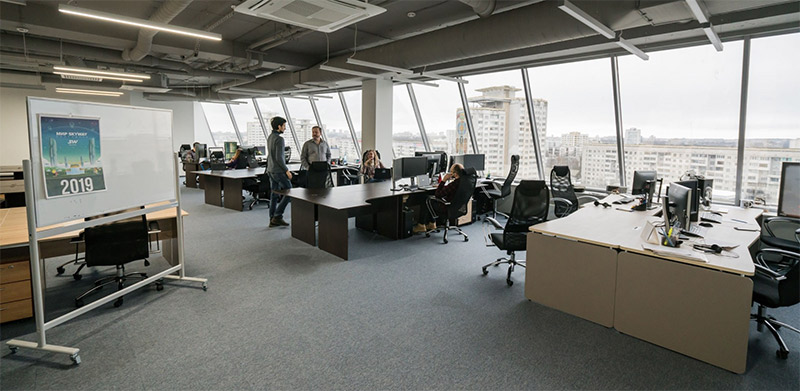 SkyWay project team is getting bigger. It is necessary to cope with new challenges. The departments engaged in the development and improvement of transport and designing of infrastructure solutions are growing. Some employees already spend more time in the UAE than in Belarus, where they work with local consultants.