SeaNews: string transport on marine soil
The cargo trend of SkyWay technology continues to evolve: we have already written about the possibility to apply SkyWay technology for the construction of ports and demonstrated it in a new promotional video.
SkyWay technology and its use in port infrastructure was noted on the portal of the information-analytical agency Sea News: "The basis of [the use of string transport, ed. note] is an outboard mooring device connected to the shore with string approaches with special shuttling modules designed by SkyWay, in which cargo and passengers are supposed to be delivered to/from the board," — the website reports (in Russian).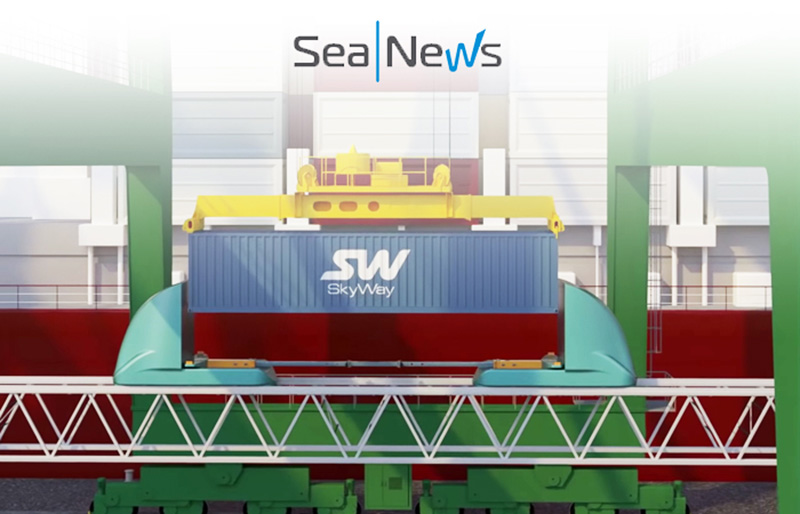 As a reminder, at present, SkyWay design organization is developing a new type of freight rolling stock, designed to transport ISO containers — unicont. It will be demonstrated for the first time at the SkyWay Innovation Center in Sharjah, UAE.