EcoTechnoPark object: loading and unloading terminal No.2 for cargo SkyWay
Loading and unloading terminal No.2 (SkyWay LUT-2) is designed for accumulation and storage of cargo unloaded from single unicars with its further loading to the main vehicle body - train-unicar (product pipeline).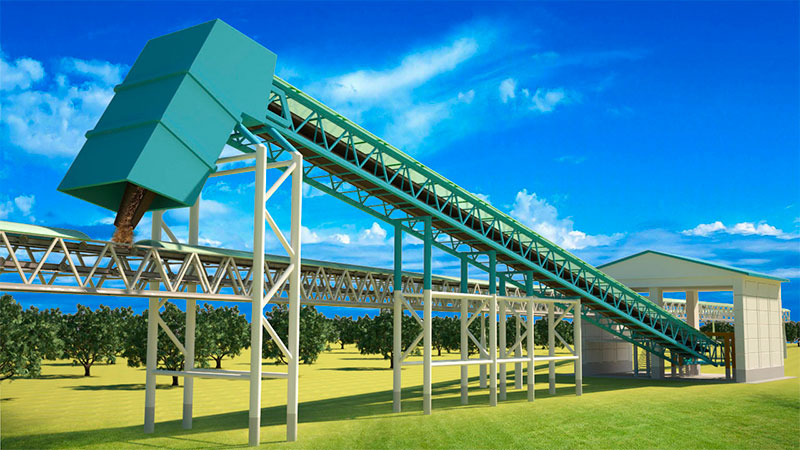 SkyWay LUT-2 consists of a receiving and storage device, feeder and loading mechanism. Also, it includes metallic structures, casings and protective elements.
Specifications:
performance - up to 25 mln tons/year;
bunker capacity - cu. 16 m;
motion speed of a loaded vehicle - 18 km/h.
SkyWay LUT-2 significantly surpasses traditional constructions in all parameters, which can be seen by the comparative example with a loading railway.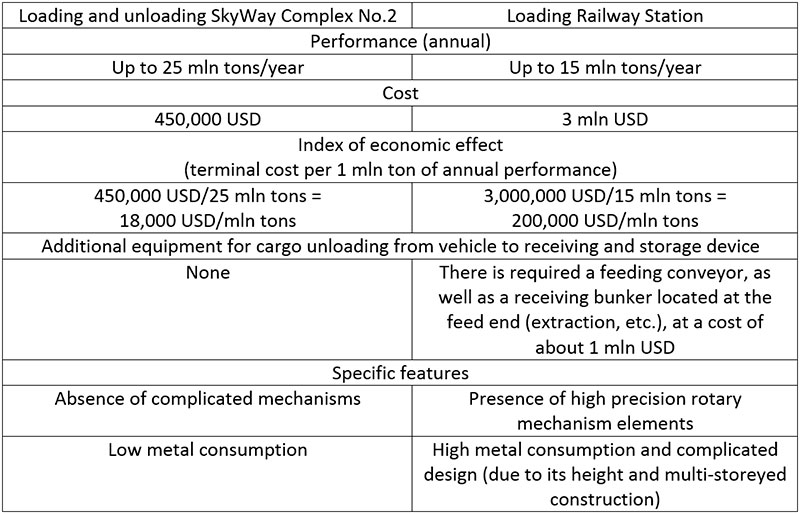 With a comparatively low performance, a conventional railway loading station for bulk cargo is rather high-priced. It is also necessary to take into consideration that in order to provide performance capacity for such a station, it must be equipped with a loading conveyor. However, due to a considerable height of material supply, it is rather lengthy - hundreds of meters, which leads to increase in cost and assembly expenses, as well as to excessive energy and economic costs during the operation process.
Due to the specified advantages, SkyWay loading terminal will make it possible for the customer to save at least 3 mln dollars in each targeted project as compared to the railway.
LUT-2 excludes complicated mechanisms from the cycle. There has been optimized the cargo flow, applied standardized products in addition to wide use of gravity material flow scheme. All these factors lead to significant reduction of the system cost and energy consumption, as well as decrease in expenses for equipment operation with increase in its life cycle.
With change of the required cargo transportation volume, the terminal can be easily scaled with the proportional change in cost.