United States design patent of Anatoly Yunitskiy
Director of the United States Patent and Trademark Office has issued design patent No. US D814,351 S for vehicle for String Transport Systems to the inventor Anatoly Yunitskiy.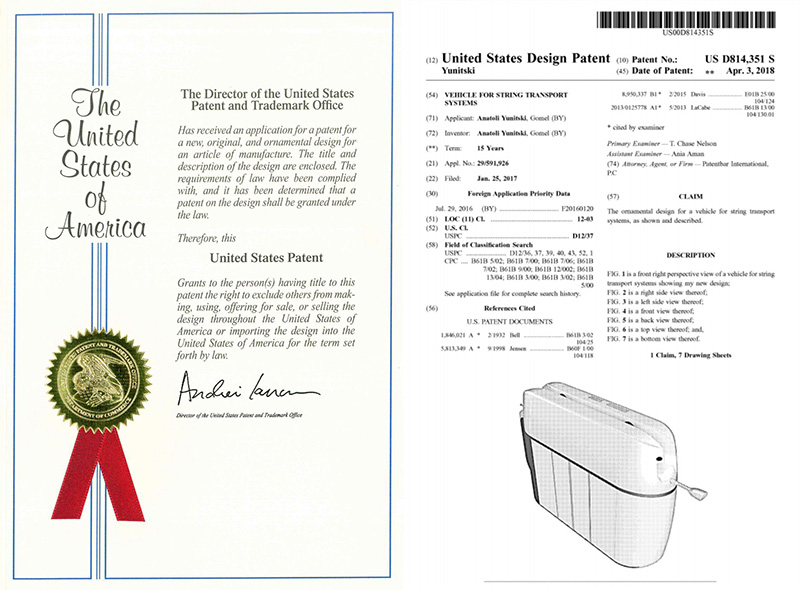 For more details on the necessity to register intellectual property, read the article "Protection of intellectual property in SkyWay group of companies".