Reasonability
SkyWay are overpass-type systems. One extremely important fact is associated with it. In many cases it makes the modules small in terms of space and size preferable. The point is that such a configuration of rolling stock makes it possible to reduce the material consumption, and hence the cost of the overpass. And everything is explained quite simply.
Any overpass bends under load. The greater is the load, the more the overpass is bending - hence, it should be made more powerful, and proportionally. The most expensive part in trestle transport is the flyover itself (up to 80% of the project cost). If you increase the module by 2 times, then the overpass will be heavier, so it will cost more for each kilometer, too. Taking into account that the performance capacity of 500,000 passengers per day (unthinkable for most of targeted projects) can be provided by transport modules with a capacity of 6 people each ... What's the need for gigantomania? Time dictates fashion for miniaturization. World industrial giants strive uniformly to make their gadgets simultaneously both as efficient as possible, and as lightweight as possible.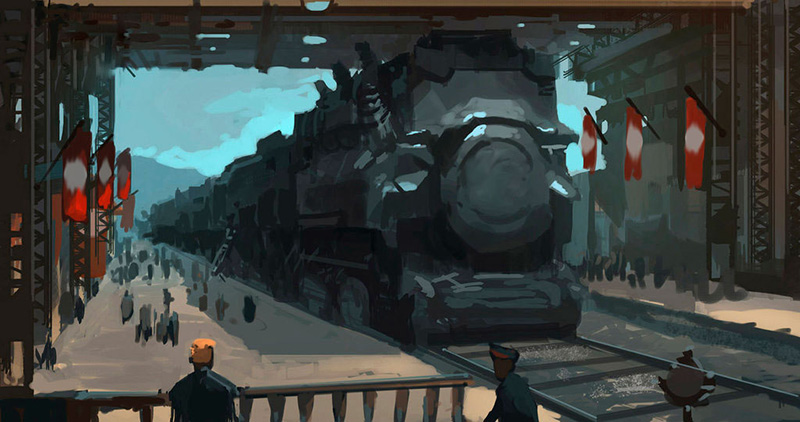 Visualization of one of the concepts of "trains of the future" shaped in the middle of the 20th century
The premiere of high-speed SkyWay in Berlin is undoubtedly preparing many surprises and unexpected impacts. Anyway, it is clear already now that SkyWay transport cannot be measured by the old framework and standards. Today, it demonstrates a fundamentally new approach in everything - in logistics, ergonomics, energy consumption, automation. It can become a standard itself tomorrow. The others will strive to look up to it and correspond to it.