Georgian entrepreneurs and officials visit the production facility and EcoTechnoPark
A delegation of representatives from the government and business community of Georgia have recently visited SkyWay EcoTechnoPark and production facility. The guests have examined samples of the rolling stock and track structure, found out the possibilities of using string transport and were introduced to the production technologies of elements in SkyWay transport systems.
According to the delegation members, Georgian market is interested in transport technologies that can be used in tourism and for creating infrastructure in harsh relief conditions. In addition, the country is discussing the possibility of creating an integrated network of roads that will connect all major cities.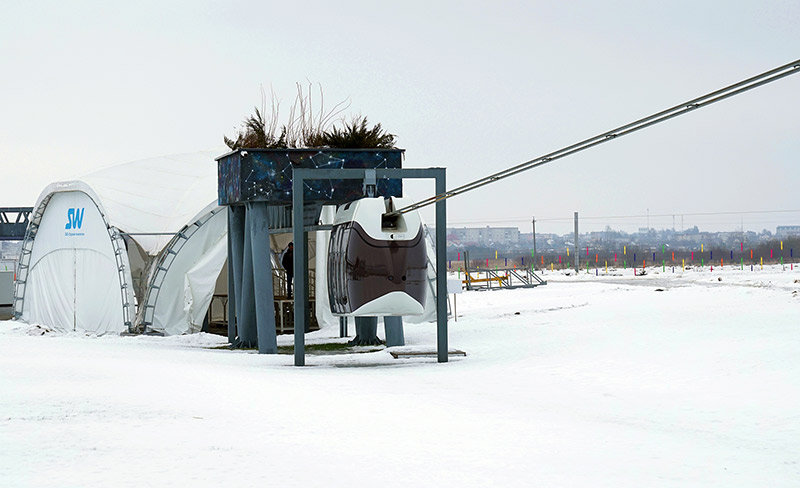 The SkyWay news service will tell you more about this visit very soon. The next publication will be an interview with Guram Guramishvili, Doctor of Science, Director of the Georgian Railways Freight Department.