Logistics companies and the reasons to turn to them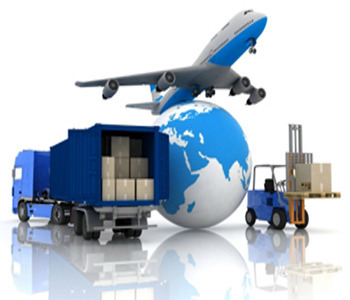 Logistics companies and the reasons to turn to them
These days almost no business can do without transporting and delivering various products or technical equipment between the offices. In order to make these deliveries regular and create a certain chain of transportation, you need either a smart logistician in your staff or a reliable logistics company to take care of this procedure. As a result of collaborating with a logistic operator, you can reduce the number of issues under your responsibility and gain a promising partner to work with.
Cargo transportation is a complicated process including several services in one. Usually this work is performed by a logistic company. And here is why:
the amount of transport vehicles needed;
complex service needing various specialists;
international shipping needs offices and warehouses;
logistic experience helps organize shipping better.
Turning to DSV Logistics is a smart choice, which can give you such benefits as saving time and getting professional service from a company, known worldwide. Whichever your reason to turn to DSV is, we will provide you with a quality service and effective solution. In addition, reasonable pricing for DSV services make the company one of the leading logistic operators in the world.
Air transportations
When you need a quick and safe transportation, the first thing should be air shipping. Using special containers, airplanes can deliver big and heavy cargoes as well as small ones via consolidating. Unlike shipping by sea, air delivery takes from 1 hour to a couple of days depending on the region you need to have your cargo delivered. Aire transportation is the fastest and most comfortable way of shipping; however it also is most expensive.
To organize air shipping yourself, you would have to deal with many organizational issues. Fortunately, there are people, eager to take all your troubles away and fulfill transportations themselves. DSV Logistics is a well-known international shipping company with offices all over the world. Over 10 years of experience and professional staff helps us remain a leading provider of shipping services both in Ukraine and in the world. We have over 40000 people working for the company in various countries, in Ukraine only our stocks make 10000 m2 and every day 20000 of our cargo trucks are in their ways to destination. Professionals should only work with professionals, that is why we offer you effective collaboration.